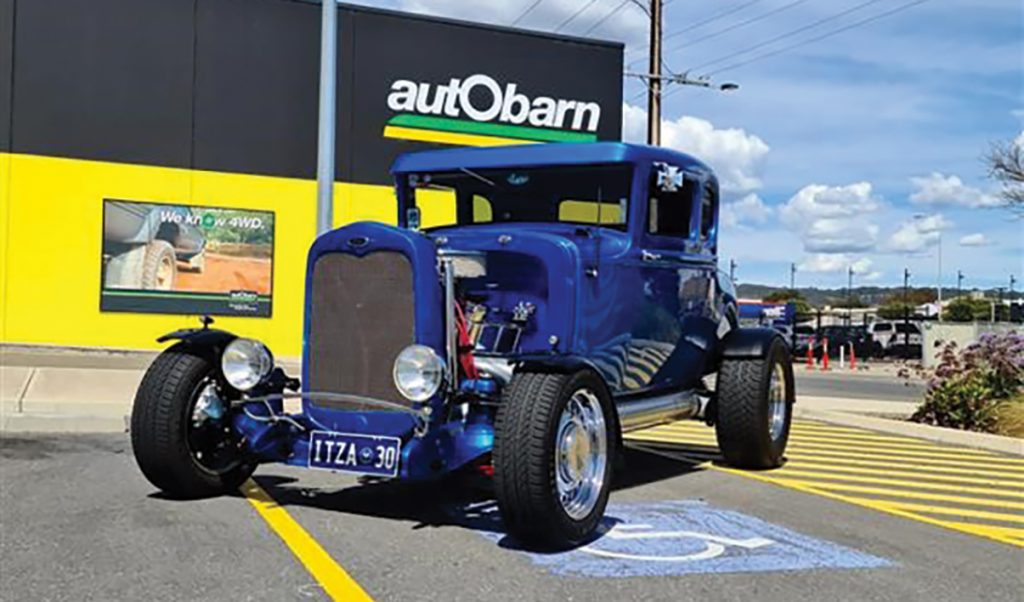 The goal to create Australia's largest national Show n Shine event has proven to be a major success for one of the country's largest automotive accessories and parts retailers, Autobarn.
The three-week competition conducted from October to mid-November received more than 1,000 entries, with the vast majority being of outstanding quality.
To be in the running to win from a total competition prize pool worth $20,000, anyone could take a photo of their car or bike outside any of the 135 Autobarn stores across the country, upload the image to Autobarn's Facebook Page or to Autobarn's Instagram (using the #waxonshowoff hashtag) to be in the draw.
According to Bapcor Retail General Manager – Marketing, Simon Davenport, this competition has brought many outstanding vehicles to Autobarn stores nationwide.
"Autobarn team members across the country have seen everything from trucks, a DeLorean, everyday drives and absolutely everything in between," Simon said.
"The passion that Australians have for their vehicles is incredible and at Autobarn we're always here to help people build and maintain their pride and joy."
Autobarn's judging team are now faced with the unenviable task of selecting all of the sub-category winners across the Off Road Warrior, Most Unique, Muscle Car, Japanese Domestic (JDM), Euro, Ute, Aussie Classic, Old School Cruiser, P-Plate Pride, Bike, Stance and Wagon vehicle sectors.
Australia's biggest Show 'n' Shine Grand Prize winner will be selected at random to win $5,000 to spend in any Autobarn store across the country.
Autobarn Gift Cards and special prize packs from Autobarn's top selling product suppliers will be awarded to the sub-category winners from a prize pool worth over $20,000.
For more from Autobarn, visit www.autobarn.com.au