CoolDrive Auto Parts' recent expansion across all fields of the automotive aftermarket has been highlighted by massive growth within the 4×4 space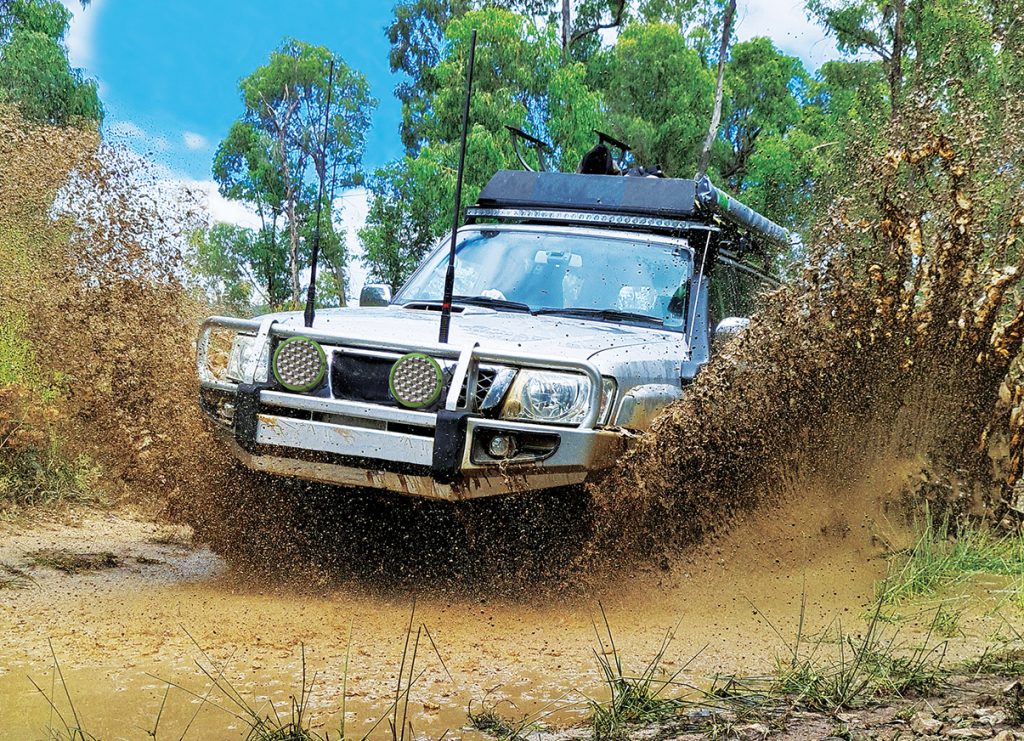 CoolDrive Auto Parts has an all-encompassing line-up of products now available for workshops, distributors and enthusiasts.
Highlighting the offering is a wide selection of dedicated products now available through CoolDrive's own home brands, including Hulk 4×4, Ignite, Jaylec, Bremtec Brakes, Aunger, Jayrad and AFI, as well as the newly acquired CalOffroad 4×4 suspension.
Additionally, CoolDrive draws together leading brands of tools, accessories, spare parts, enhancements and more. This makes the 100 percent Australian family-owned and operated business "the one stop shop as Australasia's preferred independent automotive parts distributor," says CoolDrive.
All told, CoolDrive carries close to 200,000 different product lines, with the brand's exceptional buying power resulting in great value for customers, who still benefit from the company's traditional standard of customer service.
"The recent years have seen Australians switch their focus to holidaying at home, and a major attraction of heading back to nature is having a vehicle capable of standing up to anything the outdoors can throw at it," CoolDrive Auto Parts Chief Executive Officer, John Blanchard, said.
"The beauty of four-wheel-driving is that there is truly no limit to the combinations of accessories and upgrades that are available.
"From performance, safety and convenience, to navigation, communications, wheels, towing, cargo management, lighting, recovery gear, vehicle protection and more, the space provides a massive opportunity for enthusiasts to personalise their cars to their own specifications.
"We are very fortunate within the CoolDrive family that we have many staff members who are incredibly passionate about off-roading, and they have been integral to guiding our growth in the field.
"Adding to the depth of our 4WD specialist product offering is the availability of high-quality suspension and lift kits from our recent acquisition of CalOffroad. The product range includes some world-renowned brands including Bilstein Offroad Performance, Fox and Polyair.''
Leading the charge for CoolDrive Auto Parts in the off-road market is its own Hulk 4×4 brand, which is one of the fastest-growing players in the sector, with a massive range of the latest hard-wearing innovative gear.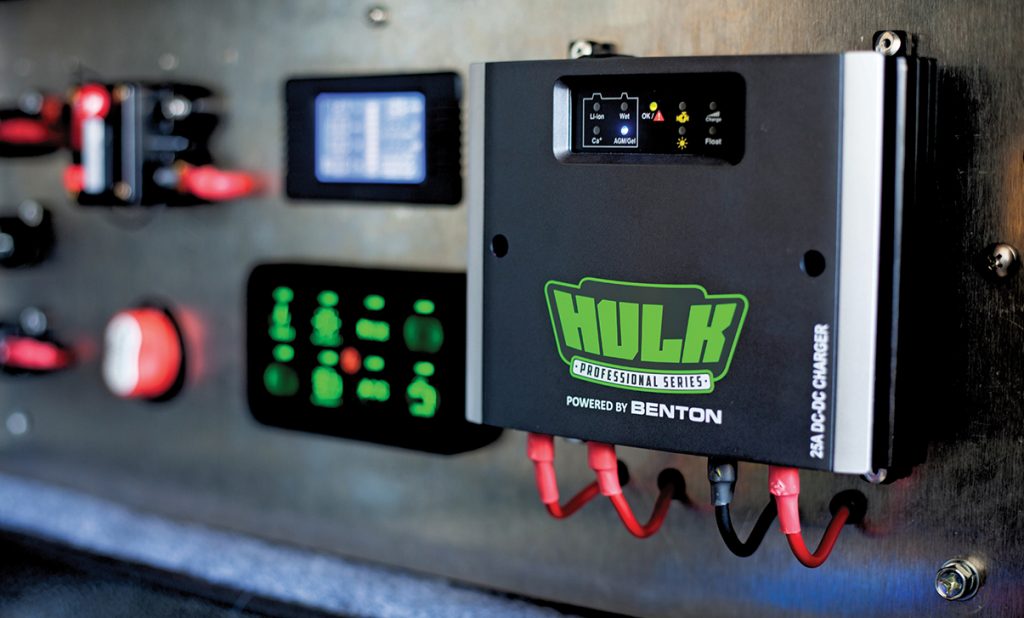 CoolDrive explains that the core mission at Hulk 4×4 is to supply the very best products and latest innovations available to the off-roading community, with everything required to fit out vehicles completely for every situation.
The brand is currently available via 180 distributors throughout Australia, New Zealand and the Pacific Islands.
A perfect example of this innovation at play is the recent accolade received by the CoolDrive team at the Australian Automotive Aftermarket Expo, which saw Hulk 4×4's Adjustable Vehicle Door Step named as the Most Innovative New Aftermarket Product in the 4WD category.
The Adjustable Vehicle Door Step is the only patented product of its kind that universally works on both the front and back doors of most vehicles, giving its users increased access to the roof.
With its long extendable platform, it allows for a safe, flat grip, all while being strong, yet compact, and easy to transport.
Other highlights of the Hulk 4×4 offering include dual battery trays which allow for a wide range of vehicles to be safely and securely fitted with a second battery, paving the way for options to power up auxiliaries such as fridges, lights and more without draining the primary battery. Also on hand is an extensive range of DC-DC battery chargers to keep auxiliary batteries charged.
Earlier this year, Hulk 4×4 also introduced its new easy-to-install Tailgate Assist, with the design not only facilitating the soft opening, but also the easy closing of difficult-to-manage heavy tailgates, with another recent addition to the range being a fresh series of specialist LED Driving Lights and Lightbars.
The product categories covered by Hulk 4×4 include Air, Wheel and Tyre Accessories, Caravan and Trailer Equipment, Cargo Management, Electrical, Lighting, Recovery Equipment, Touring and Camping, Underbody, and Vehicle Protection.
Another specialist line offered by CoolDrive is the Ignite Lighting range, which CoolDrive says continues to prove itself as the innovator in high-quality LED lighting and accessories.
In addition to options for all standard vehicle light applications, Ignite offers a range for aluminium ute trays, canopy builds and custom trailer builds, plus a wide range of lightbars and driving lights, work lamps, inspection lamps, retrofit LED globes, sealed units plus all accessories and wiring harness kits.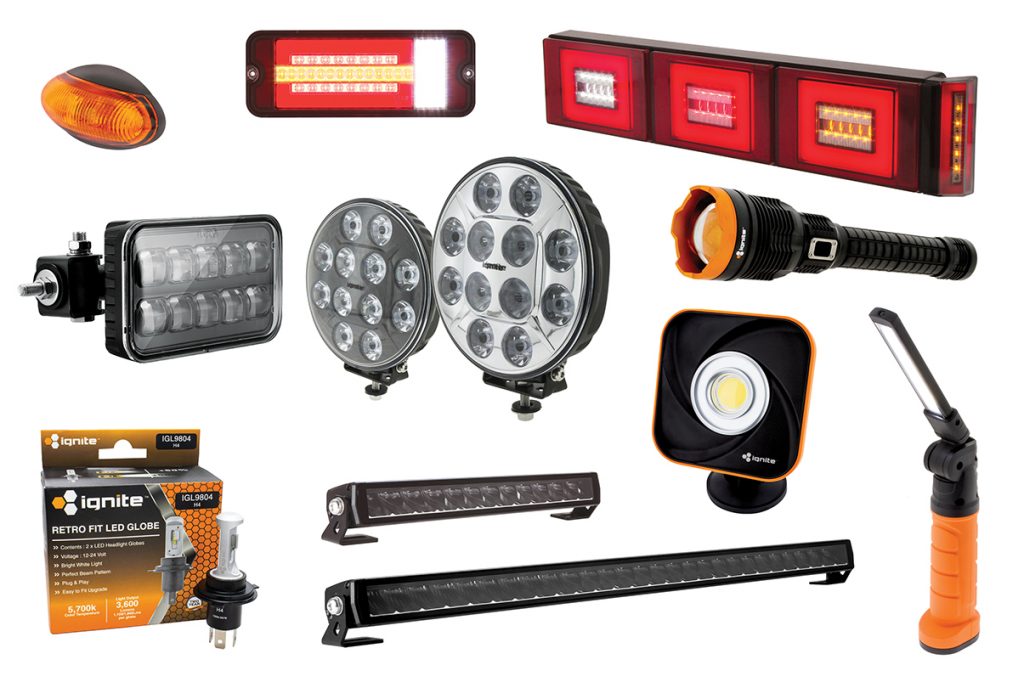 There is also the Jaylec range. Long considered an expert in automotive electrical components, Jaylec's products include starter motors and alternators, as well as electrical consumables and switches, with many lines designed bespoke for the rigours experienced off-road.
For the 4×4 market, Jaylec has specialist heavy-duty alternators and starter motors, while CoolDrive says the Jaylec Black Series 4×4 alternator range offers the ultimate dependability for high-performance applications, where reliability is key.
CoolDrive has developed this premium quality range specifically for vehicles that demand more draw than what the originally fitted alternator offered, with the Black Series providing higher amperage output at lower cut-in speeds.
Another specialist line for the 4×4 market is the Bremtec Brakes offering, with the selection of brake pads and rotors covering 4,000-part numbers, suitable for 21.5 million cars and resulting in cleaner, quieter and safer braking.
Pro-Line Ceramic+ brake pads are Bremtec's Heavy-Duty brake pads, with the advanced friction formulation delivering improved stopping distances and longer life, plus eliminating unwanted brake dust, while the Evolve F2S Street Performance high-carbon brake disc rotors have been engineered to deliver superior braking characteristics in high demand driving conditions, including for 4×4 applications.
With a rich history spanning more than 50 years, the Aunger range at CoolDrive not only includes shock absorbers, replacement control arms and suspension components, but also car care products, wheel hub assemblies and bearing kits, and a comprehensive workshop equipment range, which includes a 3,000kg trolley jack and 4,000kg jack stands, ideal for 4×4 applications.
CoolDrive also recently introduced a comprehensive offering of Aunger high-quality exhaust accessories and hardware, including rubber and rubber-to-metal bonded parts, universal hangers, gaskets, wire mesh rings, extractor gaskets, brackets, clamps, studs and fasteners, stainless steel flex bellows and tube connectors to cater for any exhaust requirement.
Meanwhile, under the Jayrad banner, there is a range of 4×4 specific radiators, intercoolers, water pumps and oil coolers, while Racer Industries offer specialist off-road competition-spec equipment, including steering wheels, harnesses, seats, fire extinguishers, helmets, rally accessories and more.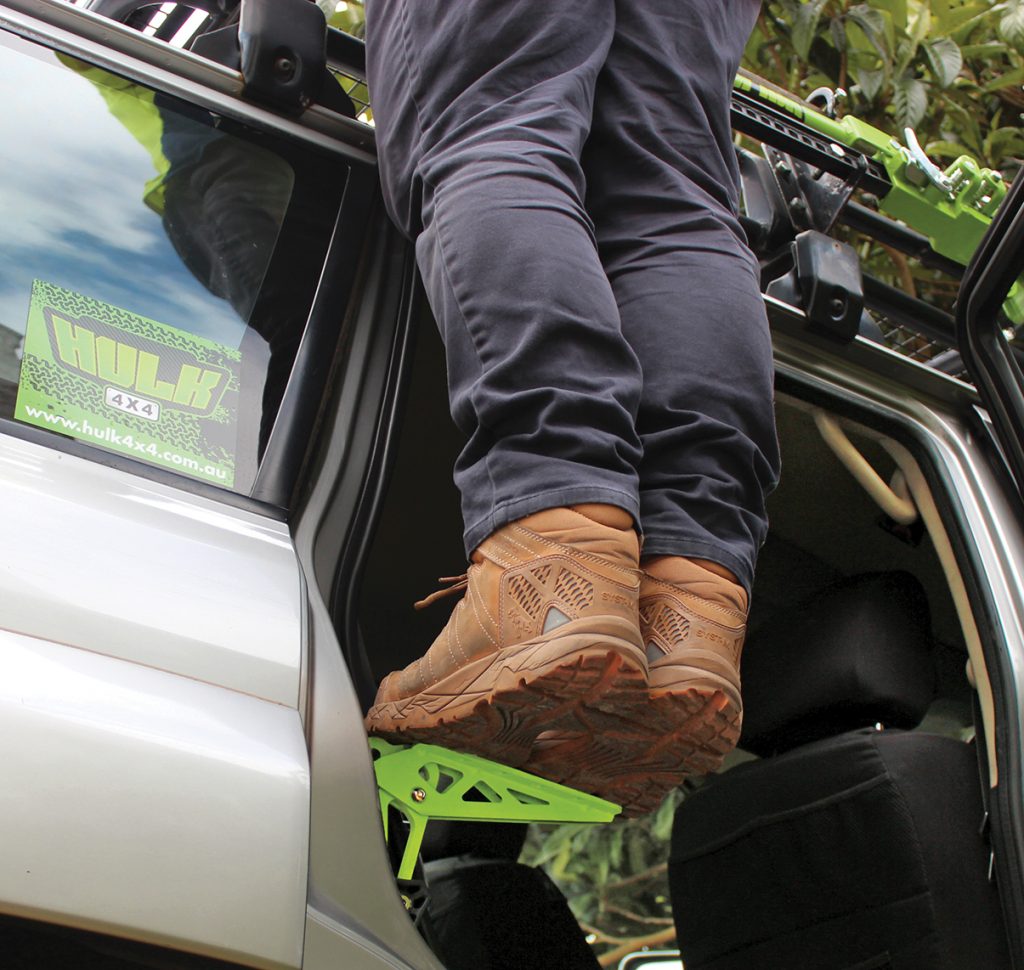 CoolDrive's Engine Management product offering is headlined by AFI, an established brand of automotive petrol and diesel engine management components, featuring common rail diesel injectors and pumps, glow plugs, EGR valves, EGR coolers, turbochargers, suction control valves, exhaust gas temperature sensors, injector washer kits, pressure limiting valves and diesel fuel rail assemblies for 4×4 and diesel vehicle applications.
From operating in harsh environments, off-road vehicles experience greater loads and extreme temperature variations, resulting in a need for specialised lubrication to keep components protected from wear.
CoolDrive supplies a huge range of engine oils for both petrol and diesel engines, transmissions, differentials, axle fluids and greases from Petronas and Castrol, specifically engineered for the demands of off-road and 4×4 vehicles.
Other lines carried by CoolDrive and embraced by the 4×4 community include the SP Tools hand tools range, featuring the Off Road Series field service heavy-duty tool boxes, kits and cordless power tools.
Also offered are Sakura Filters' specialist 4WD filter kits which includes air, fuel, cabin and oil filters; Hayman Reese Towbar and X-Bar units; GME antenna and radio systems; Rola roof racks; Gabriel Shock Absorbers; Nolathane 4×4 lift kits; Koyorad 4×4 radiators; GM crate engines; Aisin and 4Terrain 4×4 clutches; Basco Bearings; and Dayco belts; while CoolDrive is also a distributor of REDARC products.
Underlying CoolDrive's expansion in the 4×4 space has been a presence at major off-road lifestyle events around the country, with the growth in the sector backed up by a new Distribution Centre in Knoxfield, Victoria, which CoolDrive says greatly improves its capacity to provide parts and accessories efficiently nationwide.
For more information on CoolDrive's 4×4 product line-up, plus the details of your nearest branch, visit www.cooldrive.com.au